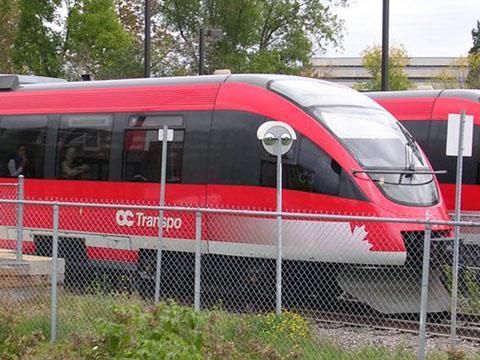 CANADA: The Ottawa Transit Commission approved C$200 000 for a study into a southern O-Train extension to Leitrim Park & Ride and Riverside South at a meeting on May 18. The line would use the corridor designated for the proposed north-south LRT line that was scrapped by City of Ottawa Council in November 2006.

During the meeting, Alain Mercier, General Manager of city transit agency OC Transpo, outlined a C$59m expansion plan for the diesel O-Train service which includes the purchase of six new DMUs. The current fleet of three Bombardier Talent vehicles have been serving the 8 km, five-station line from Bayview Transitway to Greenboro since October 2001.

Mercier said new passing loops would be built to cut the current headway from 15 min to 8 min. In addition, the three existing DMUs would be refurbished.

Current ridership is around 12 000 trips/day, nearly double the target when O-Train service started as a four-year demonstration project. Mercier gave no details on how the expansion, which could be completed in three years, would be financed but he said fewer new buses would be needed.

The full report, which will be released on June 14, will be presented to the Transit Commission on June 21 and to the city council the next day.