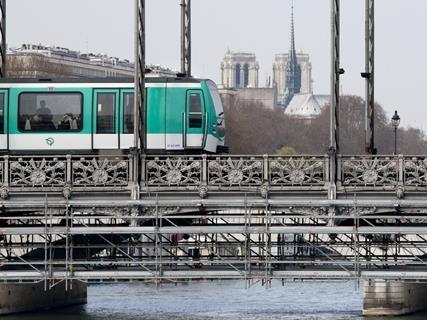 FRANCE: Paris public transport operator RATP has exercised an option for 12 MF01 steel-wheeled metro trainsets to be supplied by a consortium of Alstom, Bombardier Transportation and AREVA TA for lines 2, 5 and 9. The €75m order announced on October 20 is an option on an order placed in 2001.
The trains will be fitted with CCTV and air-conditioning. Regenerative braking will allow energy savings of up to 30% compared with traditional metro trainsets. The 750 V DC traction equipment is designed to reduce noise and vibration, according to Alstom.
Deliveries are due to end in 2016. Alstom has overall responsibility for the project and is supplying components from its plants in Montréal, Tarbes, Ornans and Villeurbanne. Final assembly will take place at its Valenciennes site.