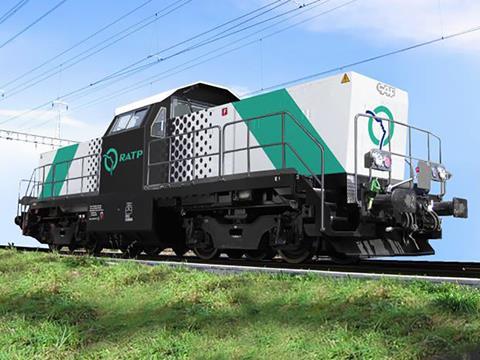 FRANCE: Paris transport operator RATP has awarded CAF a €65m framework contract to design and manufacture 12 battery-overhead electric locomotives for shunting and hauling maintenance trains on the RER network, with an option for up to six more.
The 1 000 kW locomotives are to be delivered from CAF's Bagnères de Bigorre plant in southern France from the first quarter of 2019. As well as being able to take power from the overhead electrification, they will have nickel-cadmium batteries to enable independent operation without the emissions and noise produced by a diesel engine.
Announcing the 'breakthrough' order on February 6, CAF said its first contract to supply this type of locomotive forms part of its strategy to expand into new market sectors.