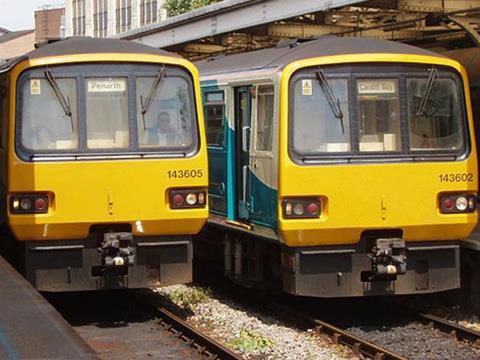 UK: Network Rail unveiled a £200m three-year plan to alleviate the congested double-track bottleneck through Cardiff on April 12. Local passenger traffic is growing at 8% a year, and the opportunity to increase capacity arises because the area is being resignalled and electrification of local commuter lines is planned.
The project will provide capacity for an extra four trains/h by 2015, and also assist freight which has to pass through the same bottleneck. A new platform at Cardiff Central station will allow local trains to run alternately into adjacent platforms to reduce headways, while two more platforms at Queen Street will include a bay to keep the Cardiff Bay shuttle service clear of the through lines. A single-track route around Canton depot will be doubled, while the Cogan Junction freight loop will be upgraded to reduce interference with passenger trains serving Barry and Penarth.
A number of passing loops and extra platforms will allow an increase in frequencies on local branches.
Speaking in Swansea on April 1, Prime Minister David Cameron said the government was still looking at extending electrification the city as part of the £704m electrification from London to Bristol and Cardiff announced on March 1. The cost of wiring the extra 70 km is put at £60m, but it would mean fewer of the IEP trains which are currently being procured would need to be electro-diesel versions.