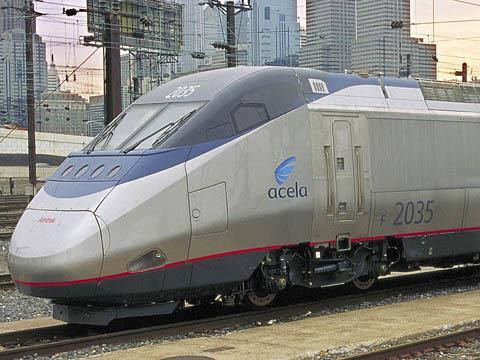 USA: This month is expected to see the start of Acela Express high-speed services between Boston, New York and Washington, almost a year later than planned.
On August 30 Bombardier spokesman Gilles Pagé announced that the first trainset in full revenue service condition would be delivered at the end of September. He confirmed that suppliers Alstom and Bombardier were 'at the ultimate stages of testing' and 'it will only be a couple of weeks now'.
Amtrak says everything is ready operationally for the launch of Acela Express. Having lost more than $140m in anticipated revenues because of commissioning delays, the operator is keen to get the trains into service as quickly as possible. It may also claim penalties of up to $13500 per train per day for late delivery.
Meanwhile, Amtrak reported an all-time record of $107·2m in national ticket revenue during July, 11·6% higher than July 1999. Ridership also reached a 10-year high in July, the second month in a row that patronage topped two million journeys. Amtrak expects to break its previous annual record of 22·2 million boardings in the fiscal year that ends September 30. Investment in the Northeast Corridor saw July revenue jump by 15% to $51m and ridership by 6% to 1·03 million compared to 1999.