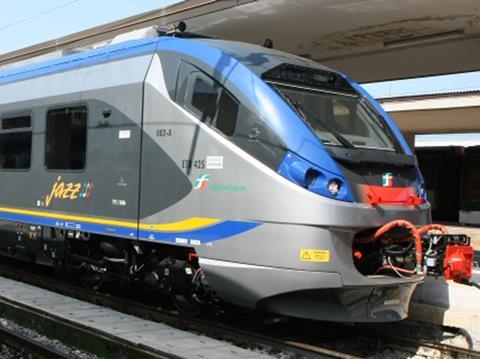 ITALY: Trenitalia announced on June 28 that it had selected Alstom and Hitachi Rail Italy for two framework agreements for the supply of regional trainsets, while Stadler had submitted the highest-ranked bid for a third framework contract.
Alstom has been selected for Lot 1, covering the supply of up to 150 medium-capacity trainsets with at least 200 seats each.
Hitachi Rail Italy has been selected for Lot 2, a framework agreement potentially worth €2·6bn for the supply of 300 high-capacity electric multiple-units with minimum of 450 seats each. An initial €333m firm order covers 39 five-car Caravaggio double-deck EMUs.
Trenitalia said that Stadler had come first in the assessment of bids for Lot 3, covering the supply of diesel multiple-units, but that it had reserved the right to undertake further evaluation.
The €4⋅5bn potential value of the contracts is 'unprecedented in Italy', according to Trenitalia, and tendering had attracted the interest of major suppliers from around the world. A total of 11 bidders had prequalified, and bids for one or more lots were submitted by Alstom, Bombardier, CAF, Hitachi, Hyundai Rotem and Stadler.