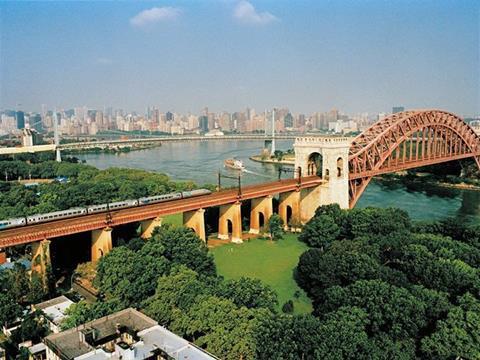 USA: National passenger operator Amtrak has applied for federal funding for projects to improve long distance and Northeast Corridor services.
On June 5 Amtrak announced that it was seeking funding for 16 projects on its long distance network including:
Cardinal and Sunset Limited service improvements, including increasing services from three per week to daily, increasing the speed of the Cardinal, reducing travel times between Indianapolis and Dyer and returning the Sunset Limited to Phoenix;
Southwest Chief signal modernisation between Colorado and New Mexico;
Empire Builder enhancements in Montana;
I-20 Crescent service extension from Mississippi through Louisiana to Texas;
construction of a new Crystal City station that would add service to Arlington, Virginia;
applications for several grants to improve Northeast Corridor and state-supported routes.
Amtrak has also submitted applications for nearly $7·3bn of FRA funding for 14 proposed Northeast Corridor projects.
These include:
B&P Tunnel Replacement (Frederick Douglass Tunnel);
East River Tunnel Rehabilitation Project;
Susquehanna River Rail Bridge Project;
Connecticut River Bridge Replacement;
Springfield Line Connecticut River Bridge Replacement;
Bush River Bridge Replacement;
Gunpowder River Bridge Replacement;
Pelham Bay Bridge Replacement;
Washington, DC to New Jersey Infrastructure Renewal & Speed Improvement programme;
New Haven to Providence Capacity Planning Study;
Baltimore Penn Station: Master Plan;
Multiple Phase II Gateway programme projects: New York Penn Station Expansion, Sawtooth Bridges Replacement, Highline Renewal and State of Good Repair – Dock Bridge.
'In order for Amtrak to continue advancing a new era of passenger rail, we must make generational investments that require federal funding', said CEO Stephen Gardner. 'Securing these grants would help reaffirm our commitment to improving and replacing critical railroad infrastructure, ensuring better service for years to come.'
Separately, the FRA has awarded $570m under the inaugural Railroad Crossing Elimination grant programme to support projects at more than 400 level crossings in 32 states.