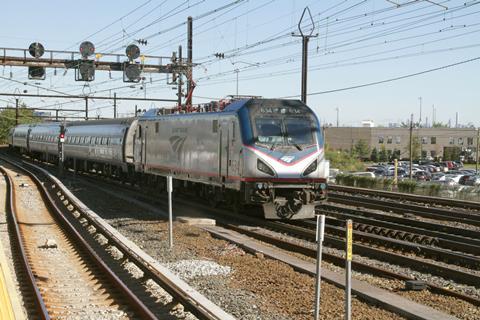 USA: The Federal Railroad Administration is making available more than $1bn to support Amtrak operations during the coronavirus pandemic, under the terms of the Coronavirus Aid, Relief & Economic Security Act approved by the US Congress on March 27.
Announced by Secretary of Transportation Elaine Chao on April 10, the $1·02bn funding package is intended to support the national passenger operator's efforts 'to prevent, prepare for, and respond to the spread of' Covid-19 in the USA 'and its impacts on operations and business'.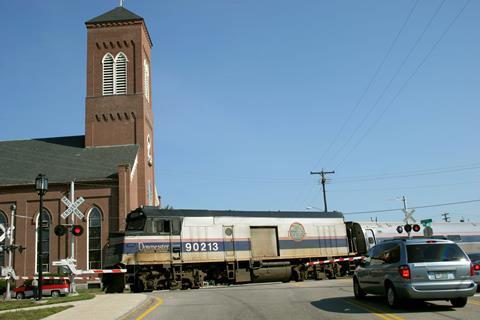 Amtrak has halved its service levels following a 96% drop in daily ridership and a 95% decline in forward ticket bookings as a result of the pandemic. It has suspended all Acela Express trains between Boston and Washington DC, as well as regional services from New York to Charlotte, Harrisburg and Pittsburgh, the Boston – Brunswick Downeaster, and the Pere Marquette from Chicago to Grand Rapids. Other routes and connecting bus links are operating a reduced frequency.
The CARES Act funding is intended to offset the loss of ticket revenue, ensuring that the corporation can continue to pay its employees and fund essential asset management and renewal programmes. FRA is providing $492m for the Northeast Corridor and $526m in National Network Grants for the rest of the country. Of this, at least $239m will be used to mitigate the impact on 28 state-supported routes, where the state governments would otherwise be required to make up any revenue shortfalls.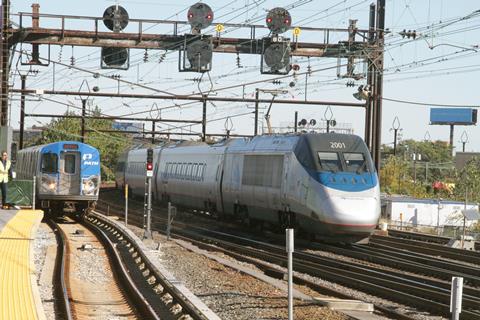 'This funding will help ensure that Amtrak is able to quickly return to service, supporting both the public's transportation mobility needs, and America's economic recovery from the Covid-19 public health emergency', explained Federal Railroad Administrator Ronald Batory. 'We are committed to transparency, and are requiring enhanced reporting from Amtrak to show how the CARES Act funding is being efficiently and effectively used to respond to present challenges.'
'After Amtrak's best year ever in 2019, this essential funding will help keep our people working during this unprecedented reduction in travel demand', said Amtrak Senior Executive Vice-President Stephen Gardner. 'With this necessary financial support, we will come out of this crisis ready to continue growing ridership and improving our performance.'