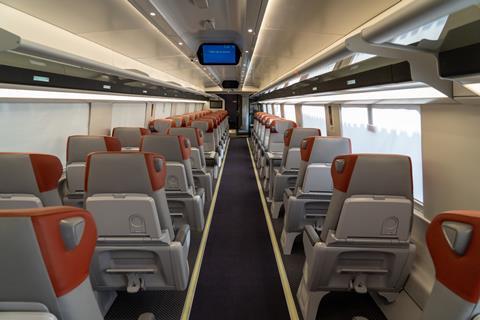 USA: Amtrak and Alstom have unveiled the interiors of the 28 Avelia Liberty trainsets ordered for use on Acela Express services on the 735 km Northeast Corridor between New York, Washington DC and Boston.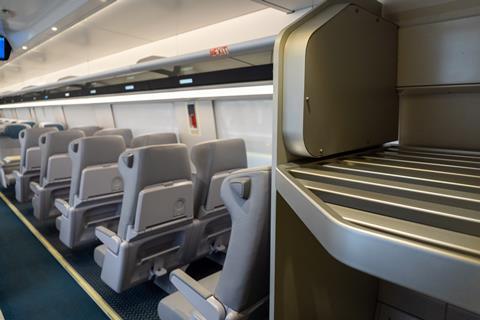 Formed of two short-wheelbase power cars and nine articulated trailer vehicles, the trainsets will have almost 25% more seats than the current Acela fleet, and are expected to use 40% less energy per passenger. They have a maximum design speed of 300 km/h, but will be limited to 255 km/h on the existing NEC infrastructure.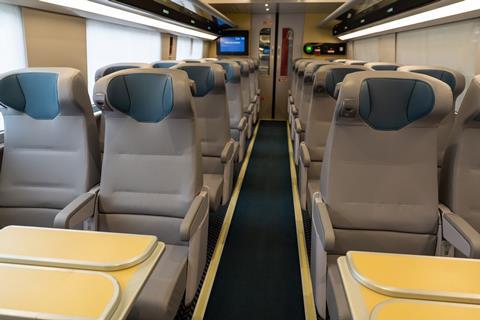 Business class will have a blue colour scheme, with 378 seats offering 'spacious, high-end comfort' including winged headrests, power sockets, USB ports, adjustable reading lights, wi-fi and an overhead luggage compartment.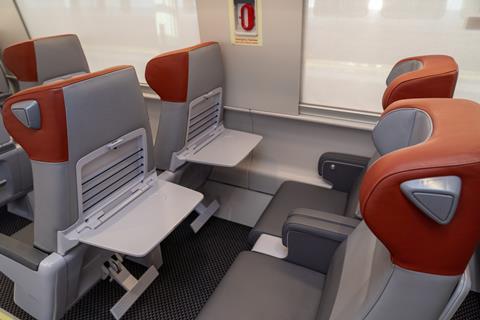 First class will have a red colour scheme, with the seats providing more space and leg room and personal tray tables.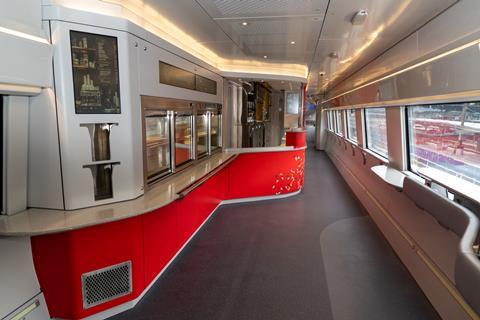 The café car will have a standing area with hip rests, charging sockets, digital information screens, and recycling bins.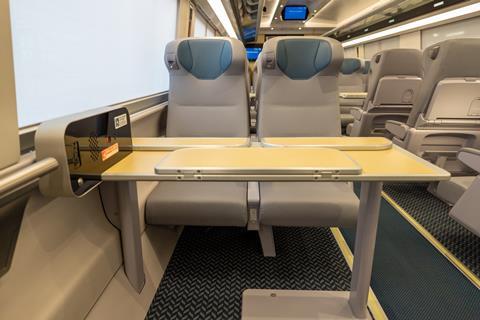 'Between the sleek design of their interiors, state-of-the-art technology and sustainable amenities, and innovative safety features, our new Acela trains will help revolutionise American train travel', said Amtrak President & CEO Stephen Gardner at the unveiling event in Philadelphia on March 31.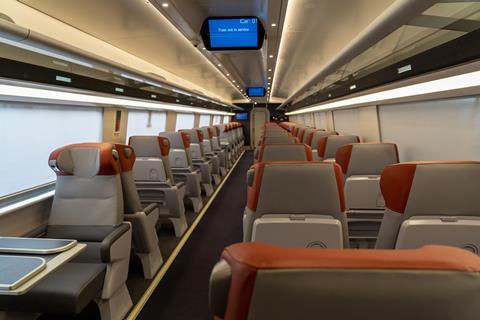 'Travellers will experience improved, modern and smoother service on the Northeast Corridor and provide this country with the type of modern train travel we deserve when these trains are ready for service next year.'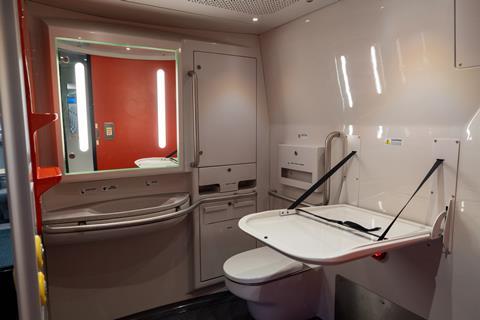 Michael Keroullé, President of Alstom Americas, said 'these high speed trains are proudly built by our team in Hornell, in partnership with the International Association of Machinists, and rely on a strong domestic US rail supply base with nearly 250 suppliers in 27 states.'