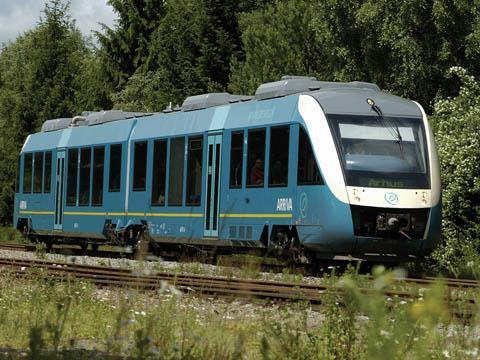 DENMARK: Arriva Danmark has signed a contract to operate passenger services on the Varde - Nørre Nebel branch in western Jylland for a further six years.
The 38 km route is owned by the local authority through its railway company Vestbanen, and has been operated by Arriva under contract to transport authority Sydtrafik since mid-2002.
The new contract signed on March 12 will come into force on July 1, and run to 2018 with a possible two-year extension. DB Regio subsidiary Arriva Danmark will be responsible for infrastructure and station maintenance, including signalling.
'It is a very forward-looking agreement', said Arriva Danmark Managing Director Thomas Øster. 'For the first time we can explore using our Vestbanen train fleet more effectively to complement our existing rail services in central and western Jylland. This approach means we will be able to provide our passengers with onward services to Esbjerg without having to change trains in Varde, which is excellent news'.
The contract is worth DKr25m a year. Sydtrafik is also spending DKr47m on infrastructure upgrades, and DKr58m on procuring two Alstom Lint 41 DMUs to be delivered for the start of the new contract.
'The combination of investment in new trains and infrastructure by the transport authority and Arriva's experience in delivering high-quality train services will ensure Jylland's rail network continues to grow', said Øster.