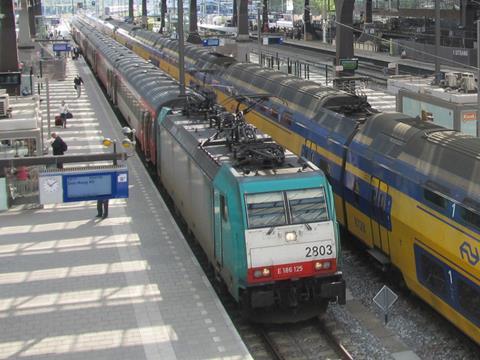 EUROPE: A letter of intent to launch a direct inter-city service linking Den Haag and Brussels was signed by the City of Den Haag, Brussels Airport and DB subsidiary Arriva on June 21.
The Lage Landenlijn trains would re-instate a through service which was lost when the Benelux trains ceased in December with the launch of the troubled Fyra International service.
Den Haag council was keen to reinstate a direct link the Belgian capital, and also have a link to Brussels Airport. On February 8 it established The Hague Trains Holding bv, which invited tenders for operation of the planned Lage Landenlijn service by May 24. Train paths have been requested from Dutch infrastructure manager ProRail and operating details are now to be finalised with the aim of launching services in December 2015, or earlier if possible.
Hourly trains would run from Den Haag CS to Brussels Midi, calling at Delft, Rotterdam Centraal, Dordrecht, Roosendaal, Antwerpen Centraal, Mechelen, Brussels Airport and Brussels Central. Fares would be similar to existing inter-city trains, and reservations would not be required.
Anne Hettinga, Managing Director of Arriva Nederland, said the company had a proven track record both in the Netherlands and internationally, and believed the proposed service would be feasible.
According to the Brussels Airport authority, around 300 000 Dutch passengers/year use the airport, of which most travel by car. Routing the trains via the airport could allow rail to capture up to 40% of the business, it anticipates.