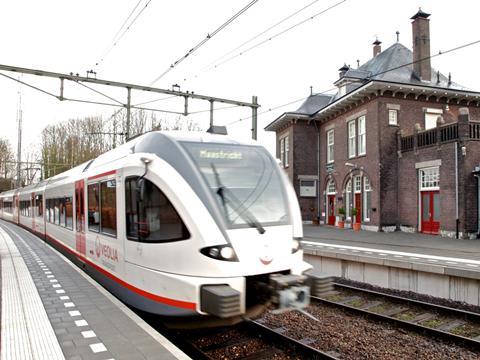 NETHERLANDS: The province of Limburg announced on June 2 that second-ranked bidder Arriva would be awarded a €55·5m/year contract to operate rail and bus services for 15 years from December 11 2016.
The Abellio Limburg business of NS subsidiary Qbuzz had been named as the winner of the contract on February 10. However, on April 28 NS announced that an internal compliance investigation had discovered 'serious irregularities', with 'unauthorised confidential information' being supplied by a former employee of incumbent operator Veolia Transport Limburg, who had been hired through an intermediary despite being subject to a non-competition clause.
Veolia's bid for the new contract was rejected for exceeding the maximum budget. Arriva's bid had been ranked second in the evaluation process, and the province said awarding the contract to the DB subsidiary would avoid the need to re-run the tendering process. NS had previously said it would respect any decision to exclude it. The province plans to seek damages from Abellio.
Meanwhile, the province of Gelderland has awarded Arriva a parallel contract covering the Nijmegen – Cuijk route. Limburg is negotiating a contract covering cross-border services to Aachen with Germany's Nahverkehr Rheinland transport authority.