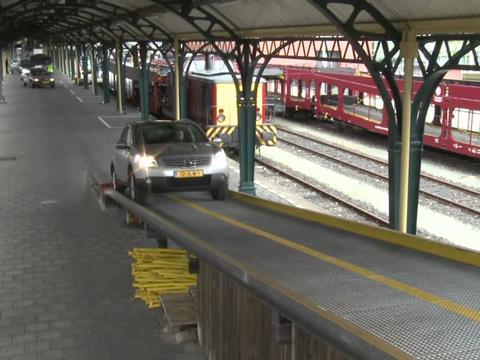 EUROPE: EETC Vakantietreinen announced the end of its AutoSlaap Trein car-carrying service on April 15, saying cost increases had left it with no other option but to cease operations. The company said this 'very unfortunate' decision would mean the loss of around 50 jobs.
The weekly summer-only overnight services ran from 's-Hertogenbosch in the Netherlands to Livorno and Alessandria in Italy and Koper in Slovenia, with trains including car-carrying wagons as well as sleeping and couchette cars for the drivers and passengers.
In a statement, EETC director Leo Weeber said foreign railways had imposed 'extreme' price increases this year, with 30% increases in the cost of traction and infrastructure access. Dutch infrastructure manager ProRail had raised its rates by 50%, and EETC had been hit by a 28% rise the value of the Swiss franc.
In January the company had reported that advance bookings for this year's May to October season were up 30% on 2014, and arrangements had been made for passengers without vehicles to board and alight in Milano Lambrate or Ljubljana. EETC said 'tens of thousands' of passengers would now have to adjust their holiday plans, however all payments would be refunded and they should not suffer any financial losses.