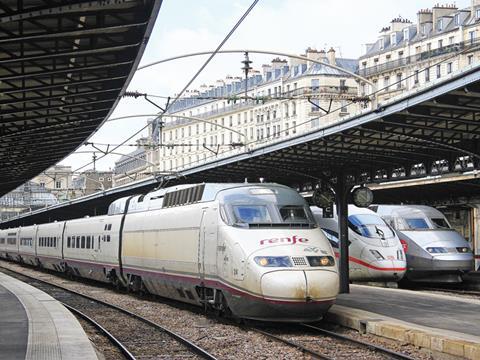 FRANCE: A RENFE Series 100 high speed trainset undertook trial running at 300 km/h on LGV Est between Paris and Lorraine-TGV station during the week of March 18.
Alstom's Belfort plant has modified the Spanish trainset for use in France, and SNCF's Technicentre Est-Européen depot has fitted onboard measuring equipment for the trials.
No dates have been announced for the operation of AVE trainsets into France, but they are initially expected to be deployed on services from Barcelona to Toulouse, and later to Lyon.