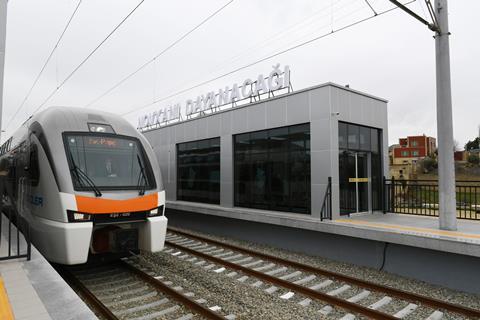 AZERBAIJAN: The Abşeron Peninsula circular railway has been completed, with President Ilham Aliyev inaugurating the reopened Pirşağı – Görədil – Novxanı – Sumqayıt section on March 18 to complete a 91 route-km electrified railway ring serving Baku and its suburbs.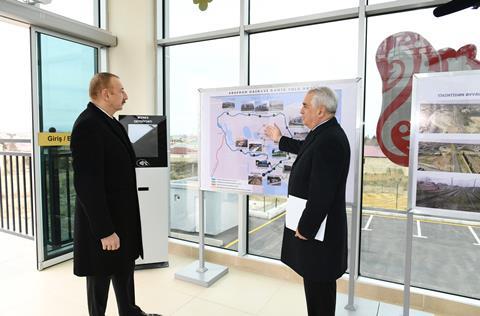 The circular railway project was announced in January 2018 with a budget of 100m manat. Its scope included modernising the existing railway running northwest between Baku and Sumqayıt via Biläcarı, and bringing back into use a disused alignment connecting Baku and Sumqayıt via Sabunçu and Pirşağı to the east and north.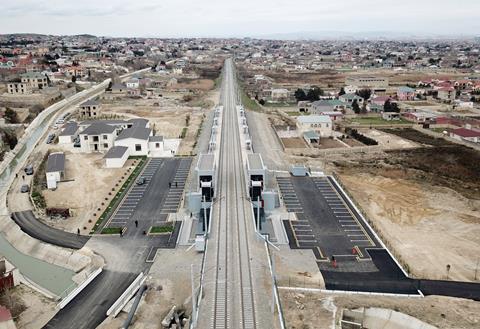 The first phase using 13·5 km of modernised route eastwards from Baku's main station to a new hub at Sabunçu was inaugurated last May, and the Sabunçu –Zabrat 1 – Zabrat 2 – Mammadli – Pirşağı section followed in November.
Because of the coronavirus crisis, national railway ADY is to suspend passenger services from March 19 to 29, except on Baku suburban routes. Long-distance trains will leave the capital for the regions on March 18 and 19, but will return empty.