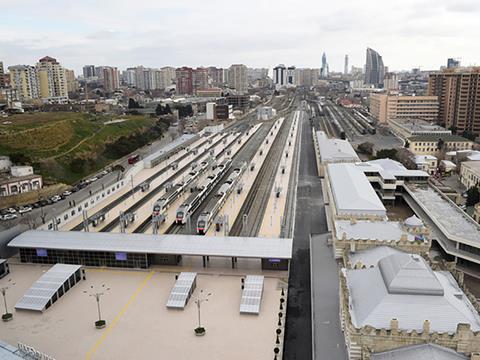 AZERBAIJAN: Funding is to be provided for the development of a circular suburban rail service on the Abşeron Peninsula from 2019, President Ilham Aliyev announced on January 29.
The 100m manat project will include upgrading the existing railway between Baku and Sumqayıt via Biläcarı, as well as bringing back into use the disused route connecting the two cities via Sabunçu and Pirşağı. There would be 23 stations on the route, which would also have branches to Dübandi and Maştağa.
A branch serving Heydar Aliyev International Airport could be built under a later phase.