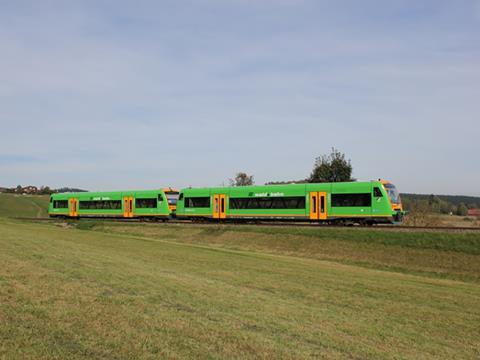 GERMANY: Bayern railway agency BEG has directly awarded Länderbahn a contract to reintroduce regular passenger services on the 24·8 km Gotteszell – Viechtach route for a two-year experimental period starting on September 12.
This will be used to determine whether there is sufficient demand to reinstate a passenger service on a permanent basis.
The contract covers the operation of 290 000 train-km/year using a fleet of five Stadler RegioShuttle RS1 railcars. There will be an hourly service from 05.00 to 20.00 on weekdays, with trains timed to accommodate school traffic. Service will continue later into the evening on Saturdays, and run less frequently on Sundays.
There is currently a limited tourist service over the route on selected days between May and September, regular passenger services having ended in 1991.