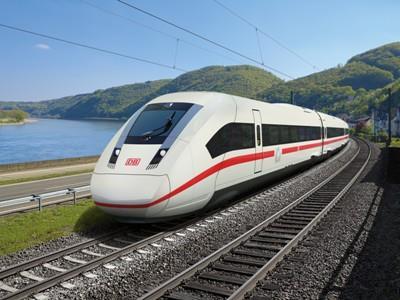 GERMANY: On April 8 Bombardier Transportation announced a €336m variation order to its framework agreement to supply components for the ICx inter-city trains which Deutsche Bahn has ordered from Siemens. This reflects DB's decision to add a further 170 vehicles to the initial order.
Under the agreement with Siemens, the steel carbodies for the ICx fleet are being developed at Bombardier's Hennigsdorf plant, with manufacturing set to begin at the company's Görlitz plant this summer.
Bombardier's Siegen plant will supply Flexx Eco trailer bogies, and Hennigsdorf will undertake the final assembly of the ICx driving cars and up to two intermediate coaches per trainset, starting in spring 2014.