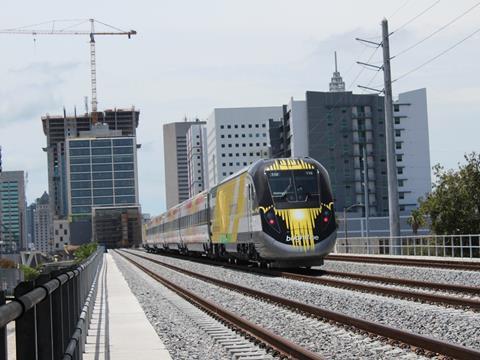 USA: Florida private sector passenger operator Brightline is to deploy the S3 Passenger inventory, ticketing and reservation platform from Siemens Mobility subsidiary Sqills.
This intended to support the operator as it prepares to launch to services to Orlando, enabling it to manage and maximise seat utilisation for higher capacity and yields.
'The goal of our Technology & Digital Innovations team is to continuously improve upon the entire guest journey — from at home, to our stations, onboard our trains, and all the way through to their final destination', said Brightline CTO Kevin McAuliffe. 'S3 Passenger is a next step to make certain our guests can book their train travel with ease, access their trip details fluidly, and spend all of their time enjoying the ride.'
Brightline is the second North American operator to adopt S3 Passenger after Canada's VIA Rail.