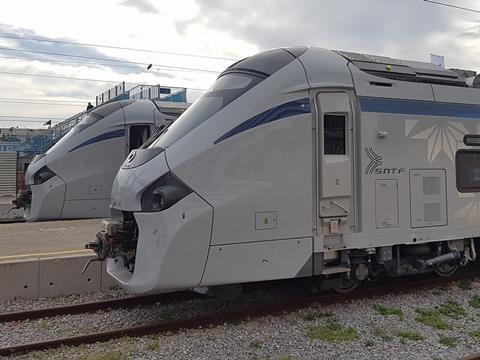 ALGERIA: National operator SNTF has introduced a direct passenger service between Alger and the eastern part of the High Plateau line, with the launch of a daily Alger – M'Sila – Batna round trip.
Introduced on May 3, the service is operated by one of SNTF's new Alstom Coradia El Djazaïr dual-system multiple units. The first of these 17 six-car inter-city trainsets had been put into revenue service on the western main line between Alger and Oran in early March.
The daily service serving the eastern part of the country departs from Batna at 04.30, running via Aïn Touta and M'Sila to join the east-west coastal route at Bordj Bou Arreridj. Arrival in Alger is timetabled for 11.32. The eastbound train departs from the capital at 12.30, reaching Batna at 19.06.