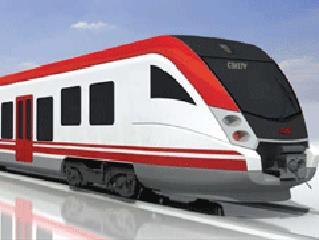 MONTENEGRO: National passenger train operator ŽPCG signed a €13m contract for CAF to supply three electric multiple-units on October 27.
The 165-seat units are to be delivered by July 1 2013 and will be used to introduce a passenger service on a 56 km freight line running northwest from Podgorica to Nikšic. The line is currently being upgraded for higher speeds, including resignalling and electrification at 25 kV AC. The journey time will be around 40 min, and ŽPCG hopes to attract around 35% of the passengers who currently use buses on the route.
Booz & Company advised on the tendering for the trains, which are being financed using a government-backed EBRD loan. The contract includes the supply of maintenance equipment and spare parts.