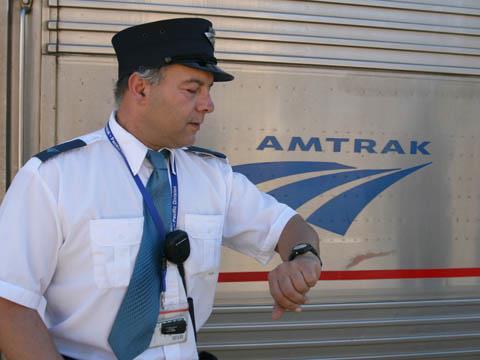 USA: Amtrak has awarded CAF USA a $298·1m five-year contract to supply 130 coaches from October 2012. The order announced on July 23 covers 25 sleeping, 25 dining and 55 baggage cars, and 25 baggage/staff cars. The single-deck vehicles will used on long-distance routes in the east of the country where clearances are insufficient for double-deck Superliner rolling stock.
The first year of the contract will be paid for with $29·8m from revenue. Amtrak will seek to fund subsequent years through 'loans or direct Congressional appropriations.'
CAF USA has not previously built mainline passenger stock but will receive assistance from its Spanish parent company. The stainless steel shells will be manufactured and final assembly undertaken at the CAF plant in Elmira Heights, New York. The site has previously built light rail and metro cars, and was leased to Siemens for the construction of 94 Blue Line vehicles for Boston's MBTA.
'As we move to consolidate our presence in the US, we view this contract as merely the first in what we hope will be many opportunities we will have to partner with Amtrak', said CAF USA Vice-President Virginia Verdeja.
Alstom, Bombardier and Kawasaki had also bid for the contract, which forms the first step in Amtrak's long-term plan to replace rolling stock dating back to the 1950s with modern vehicles equipped with amenities such as power points, cycle racks and more efficient heating and air-conditioning. Amtrak plans to replace its entire locomotive and passenger car fleet over 30 years; a contract for electric locomotives could be placed shortly.