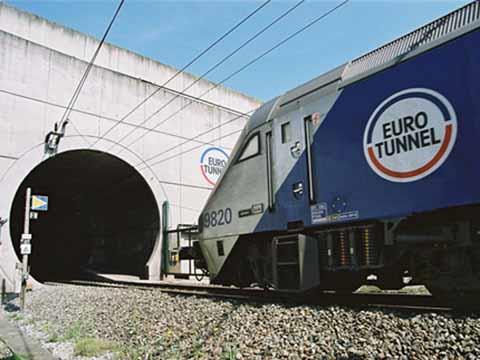 EUROPE: Eurostar and Le Shuttle passengers will be able to access mobile communications networks in both bores of the Channel Tunnel from March, after Eurotunnel signed a 10-year agreement with UK telecoms companies EE and Vodafone on January 9.
Under the agreement EE and Vodafone customers will be able to access 2G and 3G services in the north running tunnel, which is generally used by trains from the UK to France. Both companies expect to offer 4G data services in the future.
Eurotunnel installed the cabling needed for mobile telecoms coverage during 2011-12 as part of its roll-out of GSM-R for railway use. These cables then needed connecting to the public telecoms companies' infrastructure at each end of the Channel Tunnel.
French telecoms operators were keen to get connectivity for UK-bound passengers in time for the London 2012 Olympic Games, and from June 2012 Bouygues Telecom, Orange and SFR began offering GSM-P services in the south running tunnel which is normally used by France - UK trains.
Work to connect the cables in the north running tunnel to the UK telecoms network is now underway for completion by March.