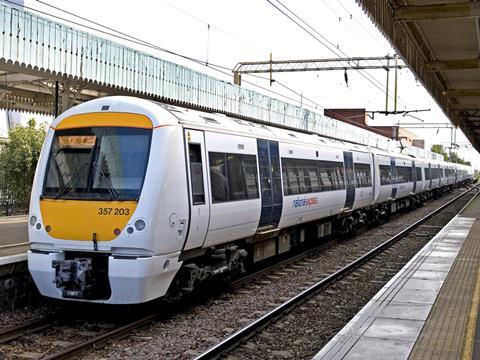 UK: Essex to London commuter operator c2c announced the launch of its automatic delay repay scheme on February 25, enabling passengers using its smartcard to receive automatic compensation for delays without needing to apply for it.
Passengers can check their journey record and how much compensation they are owed on the c2c Live app, and each month will be sent an e-voucher for the total compensation due. This can be used for ticket purchases or exchanged for cash if the amount exceeds £5.00.
'We know passengers want to be able to claim their money back when delayed easily and simply', said Managing Director Julian Drury. 'At c2c we are proud to be the first train operator in the country to offer this automatic compensation to daily commuters, and it is available for those who have paid the most for their journey. Our first priority remains to get you to work on time, but if we fail we will make sure we give you the money you are owed.'
'This is a great step forward and we would like to see this system introduced across all operators', said David Sidebottom, Passenger Director at independent watchdog Transport Focus. 'Our research has found many passengers do not claim the compensation they are entitled to, so we welcome c2c's plan to introduce this system.'
Compensation starts at £0·03 for a delay of 2 min, and runs at £0·03/min for every additional minute to 29 min. For delays of 30 min to 1 h passengers are refunded 50% of the price of their single journey, with a 100% refund of the price of the single journey for delays of more than 1 h. Passengers are refunded 100% of the price of their return journey if the delay is more than 2 h.