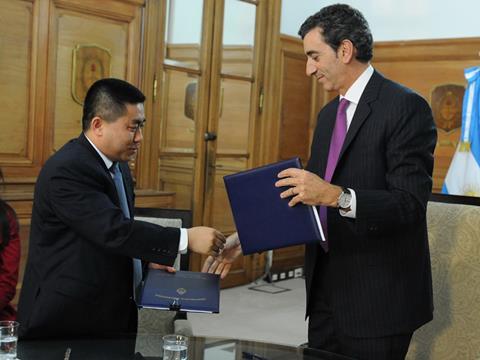 ARGENTINA: Minister of the Interior & Transport Florencio Randazzo announced on May 23 a US$327m order for 300 EMU cars from CSR of China. The air-conditioned vehicles will operate on the Roca commuter network in Buenos Aires, increasing capacity by 50%.
The contract specifies a price of $1⋅09m per car, which according to the minister was below the budget of $1⋅2m per car fixed by the government. With deliveries to take place between July and December 2014, 'next year the Roca rolling stock fleet will be totally new', said Randazzo.
The current Roca EMU fleet comprises 177 cars which operate on 47 km of the 1 676 mm gauge network electrified at 25 kV 50 Hz AC.