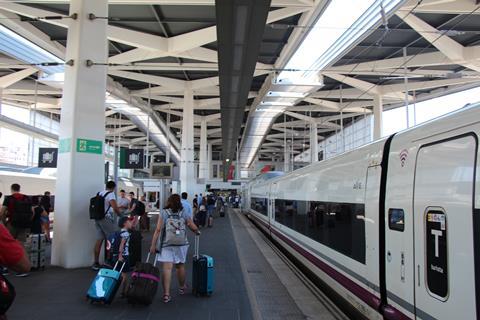 INTERNATIONAL: On October 9 Chinese travel specialist Ctrip launched bookings for journeys on the RENFE network in Spain using the Amadeus platform. This marks another stage in the company's expansion into the European rail travel market, where it works not only with Amadeus but with Rail Europe and directly with train operators.
Last year Ctrip launched its Trainpal app covering Trenitalia in Italy, Deutsche Bahn in Germany and the train operating companies in the UK through the Rail Delivery Group. In the UK travellers are offered the option of split ticketing which in many cases gives cheaper journeys on the same train than an A to B booking. According to Amy Wei, CEO of International Train Ticketing at Ctrip, potentially even cheaper tickets will be offered by choosing a route where a change of train is required – this is aimed at students and others where cost rather than journey time is decisive.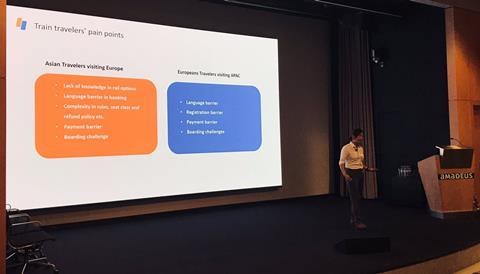 Ctrip also has a partnership with makemytrip in India. The company is China's biggest online travel agency and offers air and rail travel, hotels and package tour products for domestic trips within China and for international journeys. Its partner rail operators in Asia include JR East in Japan, where a partnership was agreed in April with a view to capturing traffic expected for next year's Olympic Games. Ctrip also works with Korail in South Korea, Taiwan High Speed Rail Corp in Taiwan and with MTR Corp as the Airport Express operator in Hong Kong.
Speaking at the Amadeus Rail Innovation Forum event held on October 9-10 near Nice in France, Wei said Ctrip was working to increase the exposure of rail bookings by showing options for rail travel when a passenger searches trips by air, for example between Roma and Venezia, sometimes offering vouchers providing a discount to encourage them to choose rail.
Ctrip's target customers include Asian travellers visiting Europe and Europeans visiting Asia. In both cases the company aims to provide a comprehensive travel service by providing options to use 19 languages with detailed guidance on collecting tickets, using stations and boarding processes.