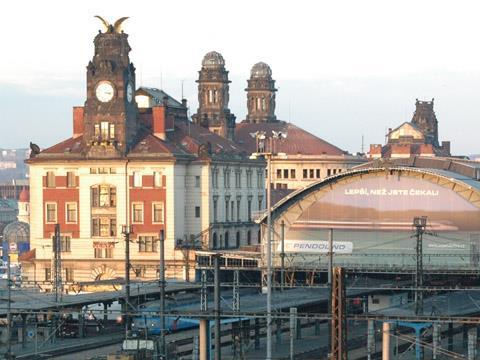 AN AGREEMENT has been signed for Grandi Stazioni SpA to manage commercial and retail space at three major Czech stations.
Under the terms of the 30-year lease the Italian firm will carry out refurbishment work at Praha Hlavni, Karlovy Vary and Marianske Lazne. It is to spend KC658m upgrading Praha's main station by 2008, and the two spa towns in western Bohemia will require investment of KC37-9m and KC531m. The agreement specifies that work must be underway within 2½ years.
Grandi Stazioni was selected as preferred bidder in October 2002, and CD General Manager Petr Kousal and Enrico Aliotti of Grandi Stazioni SpA signed the contract on December 17 2003.
CD has called tenders for the management of commercial services at further stations across the country.