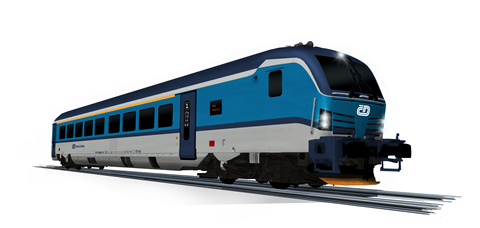 CZECH REPUBLIC: National operator České Dráhy has selected a consortium of Siemens Mobility and Škoda Transportation to supply new rolling stock for its inter-city and international services.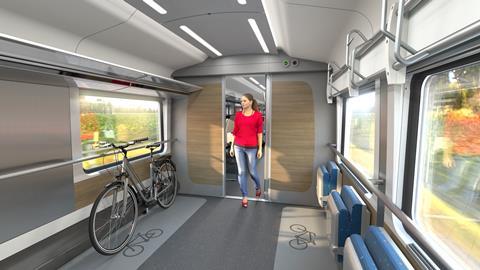 As part of its ongoing fleet modernisation programme, ČD has ordered 20 nine-car push-pull trainsets suitable for 230 km/h operation. Deliveries are scheduled between 2024 and 2026. The total value of the contract announced on April 12 is estimated at KC12·5bn. The contract includes an option for infrastructure manager Správa Železnic to purchase an additional two vehicles for use as a higher speed test train.
The 180 Viaggio Comfort vehicles for ČD will be similar to the 50 cars supplied by the same manufacturers in 2018 under a contract valued at €115m; the first of these began test running in mid-2020. They are similar to ÖBB's fleet of Railjet trainsets used in neighbouring Austria.
Each trainset will provide a mix of first and second class accommodation, with adjustable seats, and there will be a state-of-the-art bistro area. Wireless mobile phone chargers will be provided in first class, along with onboard wi-fi throughout and frequency-transparent windows for improved mobile phone reception. Each train will include a children's cinema, and storage space for 12 bicycles, together with charging sockets for e-bikes. There will also be a comprehensive passenger information and electronic seat reservation system.
As well as the Czech Republic, the trains are due to be approved for operation in Germany, Austria, Slovakia, Hungary, and Poland. The driving vehicles will be fitted with ETCS onboard equipment as well as the relevant national train protection systems.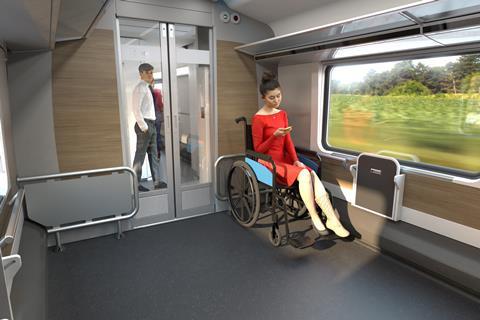 'The Czech Republic is planning to increase the speed limit on its conventional rail lines to 200 km/h and build high speed lines, enabling trains to run faster than the current limit of 160 km/h', explained ČD Chairman & CEO Ivan Bednárik. 'That's why we must continue with our planned investments in new trains that meet the standards for vehicles operating on both conventional and high speed networks in Central Europe. This will strengthen our long-term strategic partnerships in international transport as well as our position in long-distance transport.'
'We are pleased that ČD is once again relying on our successful Viaggio passenger cars', said Gerhard Greiter, CEO for the North-East Europe Region at Siemens Mobility. 'These new vehicles will bear the mark of our Czech engineering department. They score points with barrier-free access for all passengers and quiet travel conditions at high speeds for comfortable journeys.'