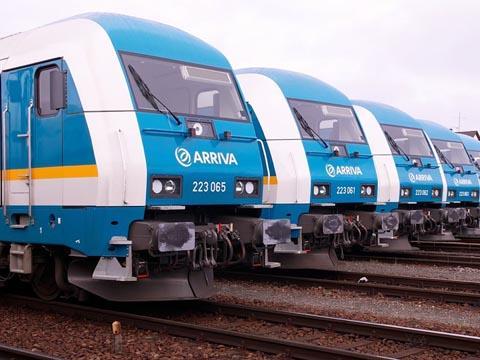 GERMANY: Deutsche Bahn announced on February 28 that it had successfully completed the sale of the Arriva Deutschland Group to a consortium led by Italy's Ferrovie dello Stato in partnership with Cube Infrastructure. Details of the purchase agreement are being kept confidential.
DB had committed to dispose of Arriva's German bus and rail operations as part of the process to obtain approval from the European Commission for its acquisition of Arriva plc. On August 11 2010 the Commission approved the Arriva acquisition on condition that DB would reach an agreement by December 11 with 'a suitable buyer' to take over the entire train and bus business of Arriva Deutschland.
DB duly announced on December 8 that it had selected the FS-Cube consortium to buy the business, subject to approval from the European Commission. During the intermediate period, Arriva Deutschland has been managed independently from DB, with an 'information barrier' to keep the two businesses separate and a Trustee appointed by the European Commission to monitor the process.
With revenues of €460m and more than 3 000 employees, Arriva Deutschland is the second largest regional rail operator in Germany, and will give the consortium a 5% market share. FS also sees the ex-Arriva business as a vehicle for further international growth.