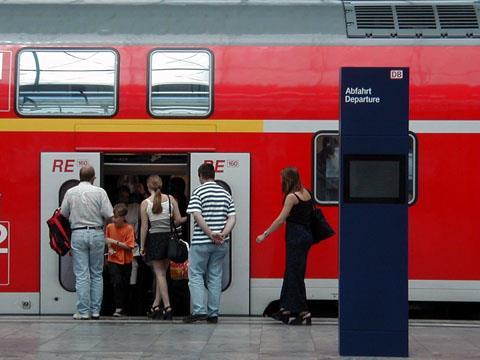 GERMANY: The Land of Mecklenburg-Vorpommern has awarded incumbent DB Regio a new 13-year contract to operate Warnow-Netz regional services. Announced on June 30, the contract will be implemented in two phases and will eventually cover the operation of 4 million train-km a year.
The first phase comes into effect in December 2011, and covers the Wismar - Rostock - Tessin and Rostock - Graal-Müritz routes. Changes will include fitting the Desiro DMUs with sliding steps to improve accessibility
The larger second phase starts in December 2012, and covers four S-Bahn services in Rostock plus the Wismar - Ludwigslust route. The existing 20-year old double-deck stock will be replaced with new vehicles, and services on route S1 will increase from every 10 min to every 7½ min.