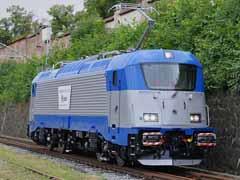 GERMANY: Incumbent operator DB Regio has been selected by the Land of Bayern to run regional services between München, Ingolstadt, Augsburg, Treuchtlingen and Nürnberg for 12 years from December 2016.
Included in the operating contract are 200 km/h fast regional services which use the Neubaustrecke between Nürnberg and Ingolstadt. The tender documents from the Land required that the operator invest in TSI-compliant accessible trainsets capable of at least 190 km/h for these trains. DB Regio has in turn placed an order for six double–deck trainsets with Škoda Transportation worth more than €100m.
The six-car push-pull trainsets will comprise five pressure-sealed intermediate cars plus a driving trailer, with a level floor height of 760 mm and 679 second class and 26 first class seats. A multi-function area capable of holding up to 37 bicycles is also to be provided. The cars will be built at Škoda's Ostrava plant with electrical equipment coming from Plzen.
The trains will be powered by six Škoda Type 109E multi-system locomotives, based on the design already in traffic in the Czech Republic and Slovakia.
'We consider it a key reference today that we will deliver railway vehicles for the extremely demanding German market', said Zdeněk Majer, Sales Vice-President at Škoda Transportation. 'This contract gives us a major opportunity to also introduce other Czech vehicles onto the tracks in Germany and other western European states in the near future.'