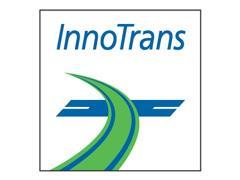 GERMANY: Deutsche Bahn has signed two framework contracts with Polish manufacturer Pesa to build up to 470 DMUs for regional and local services.
The deals were inked at the InnoTrans exhibition on September 19 by Dr Volker Kefer, DB's Board Member for Technology & Infrastructure, Ulrich Homburg, Board Member for Passenger Transport, Pesa CFO Robert Swiechowicz and Head of Marketing & Development Marcin Jedryczka.
Kefer said that DB and Pesa would be working closely with the German railway industry as 'many components would be sourced from German suppliers'. Power packs would come from MTU and brakes from Knorr Bremse, he said. German organisations would also be involved in the approvals process, while DB's 'quality gates system' announced two years ago would ensure that quality standards were met.
The first contract covers up to 120 DMUs with 50 to 100 seats and a maximum speed of 120 km/h. The second provides for construction of up to 350 DMUs with 50 to 220 seats and a top speed of 140 km/h. The trains will meet the latest crashworthiness requirements and Stage IIIB exhaust emissions standards. The two contracts together could eventually be worth up to €1·2bn.
No firm order has been placed so far, as DB Regio's policy is to draw down orders from various framework deals to suit the different requirements set out in operating contracts that it expects to win in the future.
Swiechowicz described the deal as a 'crowning achievement' for Pesa's DMU development programme.