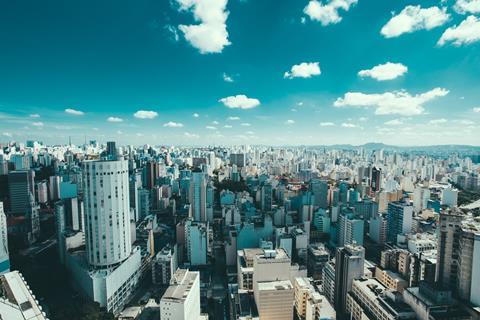 BRAZIL: Publication of an international tender for the operation of inter-city and regional passenger trains over the 101 km route between São Paulo and Campinas has been approved by Tarcísio Gomes de Freitas, state governor of São Paulo and former federal minister for infrastructure in the Bolsonaro government.
A call for bids as a public-private partnership is expected shortly, with the bidding auction expected to be held on November 28. This would mean a further year's delay to the process, as an auction had originally been planned for November 2022. That had to be held over because of federal and state elections at the end of last year.
The tender package announced on March 23 will include the operation of 'Expresso TIC' trains from Palmeiras-Barra Funda station in São Paulo to Campinas with one intermediate stop at Jundiaí as well as 'Intermetropolitano TIM' services over the 65 km between Francisco Morato and Campinas calling at Louveira, Vinhedo and Valinhos. The concessionaire will also be expected to provide an upgraded and extended suburban service on the section of the route that is currently operated as CPTM Line 7.
The bidding process is to be handled by the São Paulo Secretariat for Investment Partnerships led by Rafael Benini. The 30-year concession would commence six months after contract signature, when the winning bidder would take over the operation of Line 7. Some suburban trains could then be extended to Jundiaí as an interim measure until the Intermetropolitano service begins. Agreements are already in place with freight operators Rumo and MRS Logística that use parts of the route.
The contract is expected to include provision for a possible extension of the inter-city route beyond Campinas to Americana and for changes to the proposed route should they prove desirable. Criteria for the winning bidder are understood to include 'the lowest required contribution and … the highest discount on the amount of remuneration for availability, which will be used on Line 7 and TIM'.
The winning bidder will be responsible for providing rolling stock and will receive fares revenue from the inter-city service as well a fixed consideration and the availability payment. A fares cap will apply to the inter-city trains, but the concessionaire would be able to apply discounted fares to attract custom. It would also be free to seek revenue from related activities or complementary services. The winner will required to establish a special purpose vehicle to handle the public service elements of the concession.
The concessionaire will be entitled to a government contribution towards the cost of route modernisation and construction works, which is now expected to be around R$12bn. CPTM facilities at Lapa and Pirituba will be assigned to the concessionaire, which will be required to provide alternative sites for CPTM to use.
The São Paulo government announced on March 30 that the Tren Intercidades project had attracted interest from Spanish companies.