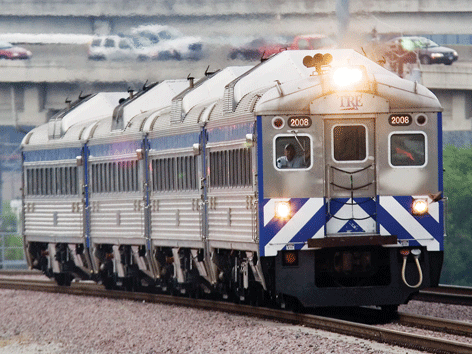 USA: Denton County Transportation Authority has officially designated June 20 as the start of revenue service on its 33·8 km A-Train commuter line between Denton and the DART Green Line station at Trinity Mills in Carrollton.

The opening will be kicked off with community-wide celebrations on June 18. Construction is completed apart from minor finishing works. Vehicle, signalling and communications equipment testing and crew training on Budd RDC diesel railcars, leased from Trinity Rail Express, is continuing on the southern section between Lewisville and Carrollton; this will be extended to the section north of Lewisville Lake in mid-May.

Pre-revenue testing that will also determine journey times will start in late May, allowing a timetable to be released in early June. Running at 25 min headways during peak times, A-Train services will connect with as many Green Line trains as possible. Service intervals at other times will vary from 60 to 80 min.

DCTA ordered 11 GTW 2/6 diesel multiple-units costing $73·8m from Stadler in May 2009 to replace the Budd RDC cars. The Stadler DMUs are due to be delivered between August 2011 and April 2012.