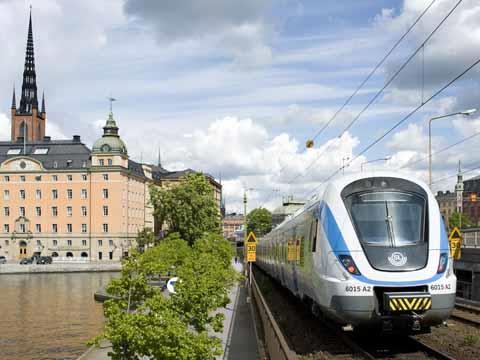 SWEDEN: Passengers on Stockholm's local transport network can now design a personalised smart card ticket featuring their own choice of image, using Gemalto's AllAboutMe service on Storstockholms Lokaltrafik's website.
Passengers ordering a smart card can upload a personal photo from their home computer, or select a picture from a gallery. The card is then printed by Gemalto and mailed out within a few days. Philippe Cambriel of Gemalto said AllAboutMe 'gets consumers bonded to their card', and 'will be a powerful feature to accelerate the phase-out of paper tickets.' Gemalto set up the project in less than three months, and there has been a 50% take-up rate since its launch in February.
'Offering our commuters a travel card that is unique to them is an innovative way to provide a more personal level of service', said Lisa Svensson, Contract Manager at SL.