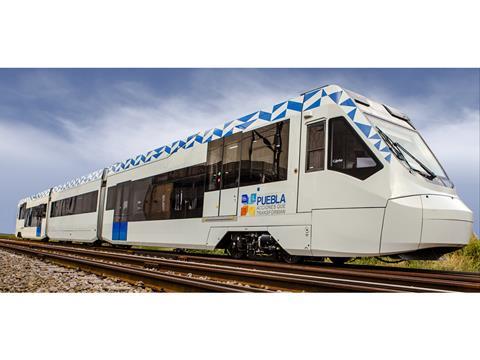 MEXICO: Vossloh Rail Vehicles has delivered what it says are the first tram-trains in the Americas, two diesel vehicles ordered last year by the government of the state of Puebla.
The new vehicles have been acquired as part of an 800m pesos project to introduce a tourist service over the 17⋅4 km between the Mexican National Railway Museum in the city of Puebla and San Andrés Cholula.
Due enter service in 2016, the three-section vehicles are 38 m long and can each accommodate 80 seated passengers. The tourist service is expected to initially operate between 09.00 and 20.00, travelling at an average speed of 35 km/h.