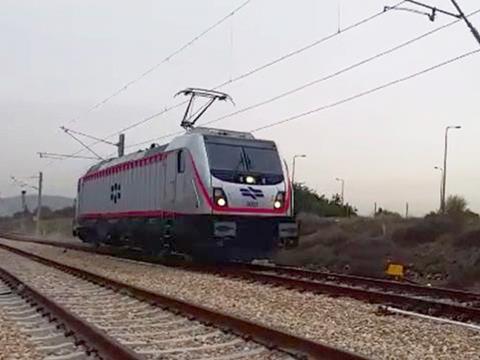 ISRAEL: A Bombardier Traxx AC electric locomotive on test on the A1 fast line reached a new national record speed of 160 km/h on December 21.
The test run took place on the 12 km section between Anava Junction and Latrun monastery, where final telecommunications fit-out works are in progress.
Low-speed testing had commenced last week. Bombardier Transportation is supplying a total of 62 Traxx AC locomotives to Israel Railways, of which three have now been delivered.