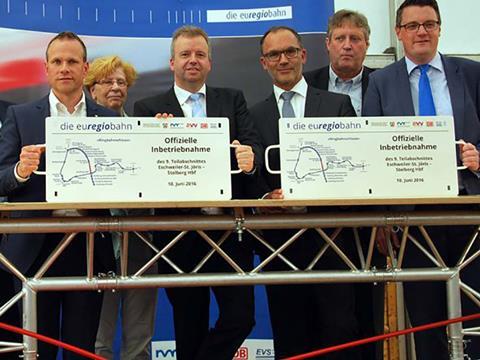 GERMANY: The 6 km Eschweiler-St Jöris – Stolberg line east of Aachen was ceremonially reopened on June 10, followed on June 12 by a day of free travel to highlight the start of the new passenger service.
The line had closed to passenger services in 1984 and reactivation required two years of construction work. Reopening enables Euregiobahn services from Stolberg Hbf to run in a loop via Alsdorf, Herzogenrath and Aachen back to Stolberg Hbf, continuing towards Langerwehe or Stolberg Altstadt.
Euregiobahn services are operated by DB Regio NRW on behalf of the local authorities using Bombardier Talent DMUs, and electrification of the network is underway.