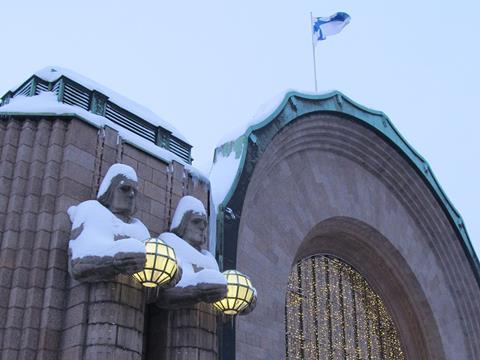 FINLAND: The Ministry of Transport & Communications and national operator VR have begun negotiations for the next contract to provide socially-desirable passenger services under a public service obligation contract.
While most VR services are operated on a market basis, the ministry spends €30m/year purchasing the operation of regional services in southern Finland as well as services on quieter long-distance routes. VR also runs some unprofitable long-distance trains on a PSO basis, including overnight services to the north.
VR's current PSO contract expires in December 2020. The ministry said the next contract would be simpler, but it would ensure at least the current level of services, with improvements to quality and quantity.
'Efficient rail transport services are essential for facilitating everyday mobility and extending the commuter areas', said the ministry on February 19. 'They are also a significant contributing factor for Finland's competitiveness. In addition, moving transport increasingly to the rail is one of the means to reduce emissions in the transport sector.'