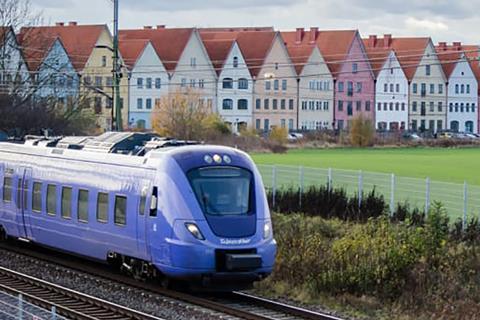 SWEDEN: Finland's national railway VR Group is to acquire Deutsche Bahn's Swedish train and bus operating business Arriva Sverige, with the aim of expanding in the urban transport sector and becoming a significant operator in the larger Swedish market.
Arriva Sverige is Sweden's third largest train and fourth largest bus operator. It runs the Östgötapendeln and Pågatågen rail services, as well as bus and light rail services in Stockholm and buses in Helsingborg and Kristianstad. The contracts generated revenues of more than €300m in 2021, with around 3 800 employees, 800 buses, 238 trains and 65 trams carrying more than 170 million passengers/year.
Growth opportunities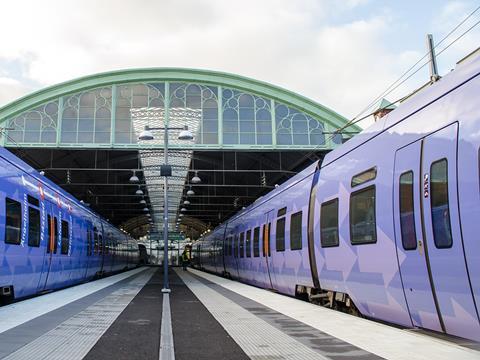 The acquisition agreement was signed by Arriva and VR Group on March 23 and the transaction is expected to close in early July, subject to approval by the DB supervisory board and German government.
The Finnish railway holding company said the investment was 'reasonable for VR Group' and would not affect its domestic activities. Arriva Sverige is expected to become an independent company under the VR Group
Arriva Group CEO Mike Cooper said 'a decision to sell our business in Sweden, whilst difficult to make, is part of our forward-looking strategy to manage a tighter portfolio and ensure we maintain a strong and competitive business for the long-term'.
Cooper said VR Group 'has ambitions to invest and grow operations in Sweden and further its market presence and so this represents an exciting opportunity for the Swedish business.'
Arriva Sverige CEO Johan Lindgren said VR Group would provide his business with 'great growth opportunities', adding that 'we look forward to the opportunity to utilise VR Group's expertise and to developing our electric bus traffic'.
VR Group's Passenger Services director Topi Simola explained that 'we will continue to operate the same lines as before, but customers will notice that the name Arriva Sweden gradually disappears and is replaced by another name. In other respects, we will continue the business as before and maintain the high quality that characterises Arriva Sverige.'
Strategic growth in competitive markets
VR Group is targeting strategic growth as it prepares to compete against multiple operators following the end of its domestic monopoly last year.
'As the Finnish market for public transport opens, the competition will increase and ensuring VR Group's competitiveness will be crucial', said President & CEO Lauri Sipponen. 'To ensure VR Group's competitiveness our strategy is now to grow in the opening urban transport market in the Nordics.'
VR said Sweden offers a significantly larger market for tendered services than Finland, supported by population growth, urbanisation and significant public investment in infrastructure and operations.