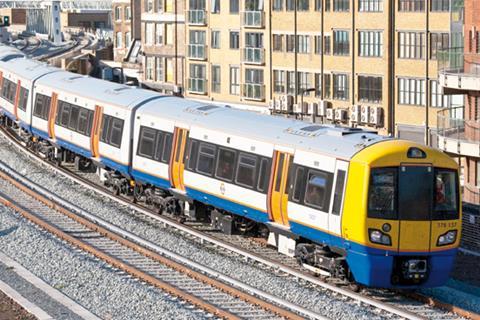 UK: Four bidders have been shortlisted for the next contract to operate London Overground services, Transport for London announced on June 29.
The shortlisted bidders are:
Arriva Rail London Ltd (Deutsche Bahn);
LoKeGo Ltd (51:49 joint venture of Keolis (UK) Ltd and Go-Ahead Holding Ltd);
Metroline Rail Ltd (owned by Singapore-based transport group ComfortDelGro);
MTR Corp.
TfL intends to issue the tender documentation by the end of July, with submissions expected by mid-October. The winner would take over when the current contract held by the London Overground Rail Operations Ltd joint venture of MTR Corp and Arriva ends in November 2016. The new contract would run for an initial period of 7½ years, with an option for a two-year extension at TfL's discretion.
TfL said the next contract would be let on 'substantially the same terms' as the current concession. TfL will continue to be responsible for setting fares and marketing the services, and would retain fares revenue as well as that from tickets and station advertising, retail and car parking. The concessionaire would be responsible for ticket sales and revenue protection.
The new operator will be expected to deliver 'sustained improvements' in performance. The contract will include options to introduce an all-night service at weekends from 2017, and for the operation of the proposed London Overground extension to Barking Riverside.