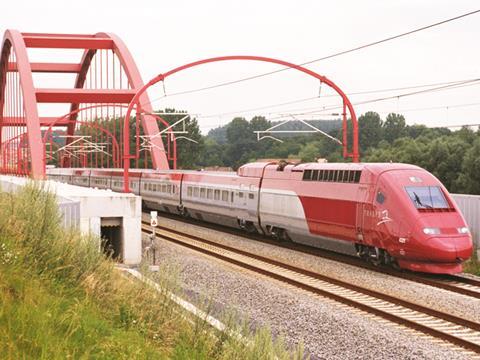 FRANCE: Equipment to enable passengers and their luggage to be scanned prior to boarding Thalys services in Paris and Lille is to be installed before December 20, Minister of Ecology, Sustainable Development & Energy Ségolène Royal has announced.
During an interview with radio station France Inter, the minister outlined a series of measures that are to be introduced to improve security at stations following recent terrorist attacks.
Last week SNCF President Guillaume Pepy submitted a report outlining potential security improvements which was prepared following the attempted attack on a Thalys service on August 21. These proposals were then considered by Royal, whose portfolio includes transport, working with Prime Minister Manuel Valls and Minister of the Interior Bernard Cazeneuve.
Further measures to improve security at stations handling international traffic could include the introduction of named tickets, said Royal, as required by Eurostar and airlines. Suggesting that access to platforms would in future be limited to ticket holders, she said that security checks similar to those employed at major public venues would be rolled out at stations, employing mobile scanners to examine luggage.
On November 21 Thalys warned that tightened security meant 'boarding might take longer than usual', and passengers should arrive at least 30 min prior to departure.