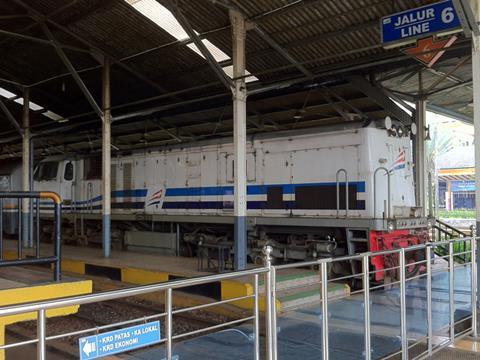 INDONESIA: The government has agreed to support plans to enhance capacity on suburban services around Bandung in West Java under a project that would be partly funded through a US$157m French overseas development loan.
The capacity enhancement works cover the 42 route-km corridor between Padalarang to the west of the city to Cicalengka in the east, which carries both suburban trains in the greater Bandung area and inter-city services from Jakarta towards Surabaya via the southern trans-Java main line.
The government plans to electrify the 24 km between Padalarang and Gedebage, as well as double-tracking and resignalling with electronic interlockings. A 5 km section between Kiaracondong and Gedebage has already been doubled, and preparatory works have been undertaken to elevate a further 4 km through Bandung city centre.
The enhancement programme is worth US$175m in total, and the government's Directorate-General for Railways hopes that work could be completed by the end of 2016.