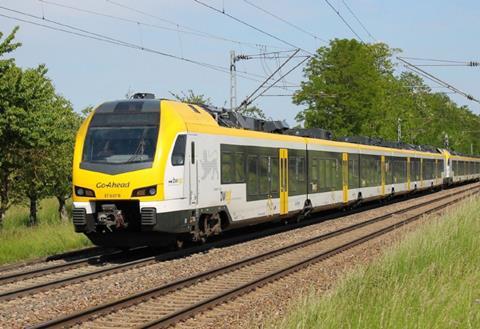 GERMANY: Private operator Go-Ahead Deutschland has issued a strongly-worded statement criticising DB Netz for the quality of the railway infrastructure in Bayern and Baden-Württemburg, where the company has train operating contracts.
On June 22 the operator said that passenger services across southern Germany had become increasingly unreliable over recent months because of a decline in the quality of the network, leading to the imposition of numerous speed restrictions and a rise in engineering possessions which limit service flexibility.
Germany 'has been investing too little in its railway network for decades', said Fabian Amini, Managing Director of the Go-Ahead companies in Germany. 'This is not the cause of every single possession or blockade, but it is in the vast majority of cases. It is therefore urgently necessary to invest more and to maintain and build in a much more forward-looking manner.'
Go-Ahead then said it was apologising to its passengers for frequent delays and cancellations, but 'we cannot eliminate the problems with the infrastructure', Amini insisted.
Go-Ahead said it could point to 'numerous possessions and speed restrictions on routes managed by DB Netz', which were making 'punctual rail operations impossible'. The company reported that since June 15, only one of two tracks on a 10 km section of the Lindau – Allgäu main line between Lindau-Aeschach and Weißensberg had been open to traffic. Amini said the infrastructure manager had informed it that 'something on the track is defective' and it would take another week for the problem to be resolved.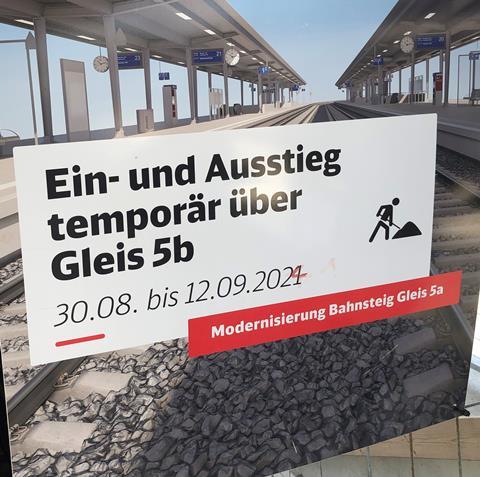 Go-Ahead reported similar problems in Baden-Württemberg. 'In calendar week 24 alone, our passengers faced delays totalling 42 h that we did not cause ourselves. This is a new low point after DB Netz's four-week blockade on the Frankenbahn had just been completed', Amini explained.
'We hope that DB Netz will get these difficulties under control. But it is clear that the infrastructure activity within DB AG urgently needs to be reoriented towards the common good. It is high time that the federal government implemented this project from its own coalition agreement', he concluded.
These reforms would see DB Netz restructured as a non-profit company, a process to be overseen by a 'commissioner' appointed by the DB board.
Local media report that the role is to be taken by Jörg Sandvoß, currently head of the regional passenger business DB Regio.