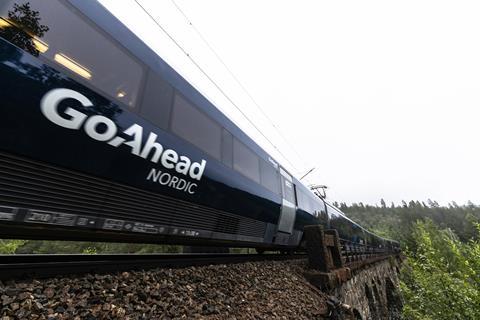 NORWAY: Go-Ahead Group's contract for the operation of Lot 1 Sør passenger services has been renegotiated to include a revenue support scheme as a result of the pandemic.
The contract awarded by national rail authority Jernbanedirektoratet began in December 2019. It covers inter-city services on the Sørland line from Stavanger, Arendal line services and Jær line local services totalling 5·5 million train-km/year.
Under the original terms, Go-Ahead carried the revenue risk associated with changes in passenger demand, although the government provided financial support to rail operators during the Covid-19 pandemic.
The amended contract which comes into effect on July 1 incorporates a revenue support scheme, along with incentives linked to revenue growth. It will run until the initial contract term ends in December 2027, and includes an option for a two-year extension.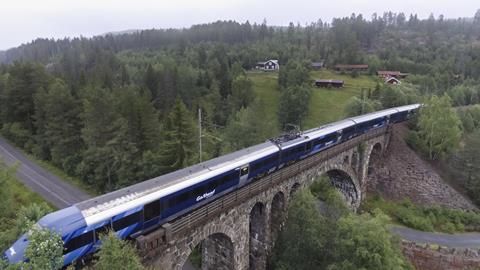 'We are happy and grateful that the Norwegian authorities have taken seriously the unforeseen challenges we have faced during Covid-19', said Magnus Hedin, Chairman of Go-Ahead Norge who led the renegotiations. 'We had a good dialogue that led to an agreement where we can adapt our framework in accordance with post-Covid everyday life. This is important for our passengers and employees, and operations will continue to run as normal when the new agreement enters into force.'
The Go-Ahead Group said the 'improved contractual arrangements' would significantly reduce the £66·2m onerous contract provision relating to its rail operations in Norway included in its results for the year ending July 2 2022.
'We're pleased to have reached an agreement with the Norwegian government which puts our rail contract onto a satisfactory footing', said Chief Executive Christian Schreyer. 'We're proud of our colleagues at Go-Ahead Nordic who deliver an outstanding service and who have achieved the best customer satisfaction ratings on Norway's railway network.'
In late 2021 the newly-elected Norwegian government cancelled tendering of further regional and inter-city passenger services, although the three contracts with Go-Ahead Nordic, SJ Norge and state-owned incumbent Vy Tog which had be let under the previous government were left in place.