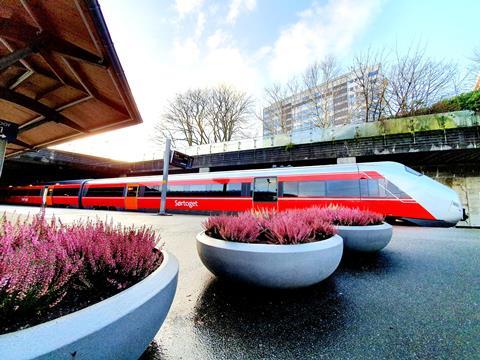 NORWAY: The first service to be taken over by the private sector as part of the government's passenger rail tendering programme left Stavanger for Oslo at 06.47 on December 15.
National rail authority Jernbanedirektoratet awarded UK-based international transport group Go-Ahead the Lot 1 Sør contract in October 2018.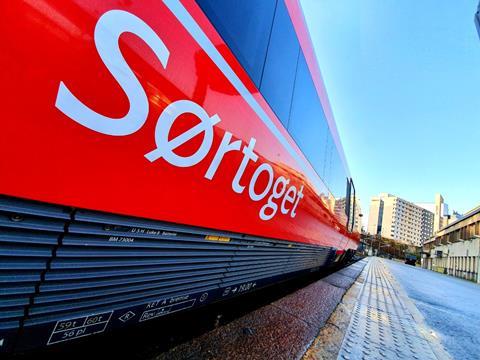 Running for eight years with an optional two-year extension, the contract covers inter-city services on the Sørland line from Stavanger, Arendal line services and Jær line local services totalling 5·5 million train-km/year.
'We are delighted to be given this opportunity', said Go-Ahead CEO David Brown. 'Working with the Norwegian authorities to bring our international rail expertise and our customer focus together to deliver Norway's first contracted rail service is another step forward for Go-Ahead.'
Go-Ahead is to be paid about NKr1·5bn over 10 years, front-loaded with NKr250m required in 2020 but reducing over time.
It has also met the requirements to be awarded a NKr30m start-up bonus. 'We know that it has been demanding to be the first train company to establish itself after passenger services were opened to competition', said Jernbanedirektoratet Passenger director Hans Kristensen. 'It is gratifying to be able to confirm that Go-Ahead has managed to complete the start-up period in a fully satisfactory manner.'
The operator has recruited 244 conductors, drivers and administration staff, with employees transferring from state incumbent Vy on their existing terms.
'Our focus is on customer satisfaction, reliability and local decisions taken with our partners', said Magnus Hedin, Managing Director of Go-Ahead Nordic. 'We will be a local operator who understands Norwegian transport needs and the local Norwegian customers, while benefiting from extensive experience in the UK.'