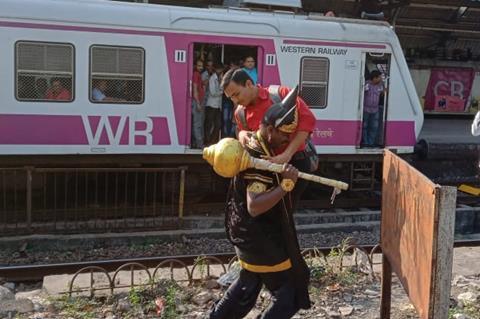 INDIA: Yamraj, lord of death, has been deployed to discourage people from trespassing on Western Railway's heavily used suburban lines in Mumbai.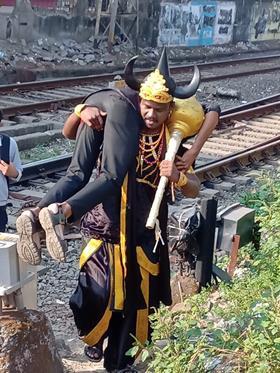 The costumed member of the Railway Protection Force provides safety awareness information to the public and intervenes to stops people from walking on the tracks.
'If you cross the track in an unauthorised way, Yamraj will be standing in front of you', the Ministry of Railways warned.