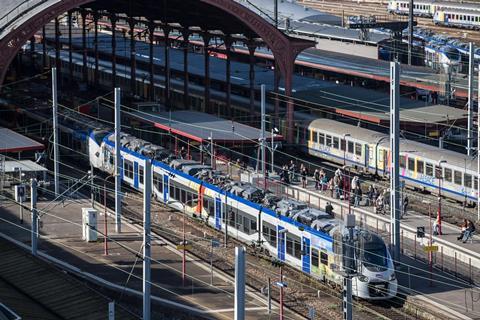 FRANCE: Grand Est région has called on the national government to fund and launch a direct inter-city service between Lorraine and southern France, to be operated as part of the Trains d'Equilibre du Territoire network.
The region wants the service to commence at the end of 2024, with services initially running as far south as Lyon. Were the TET proposal to be accepted, the government would determine the eventual southern destination.
To facilitate launch of the service, Grand Est is offering to make available a fleet of Regiolis trainsets. These are due to be delivered next year and will be available for a limited period before they are deployed from mid-2026 on regional cross-border services into Germany.
Grand Est is anxious to restore through services to and from southern France that were withdrawn in 2018 because of major engineering work at Lyon Part-Dieu. Before that there were two daily return TGV workings from Metz and Nancy to Marseille, with one of them extended to and from Nice. A single daily return TGV service now runs between Nancy and Nice.
In an attempt to restore the previous level of service, in 2019 the Grand Est région funded a TER operation between Nancy and Dijon, where connections could be made to and from TGV trains serving destinations in southern France. This service was routed via Toul, Neufchâteau, Culmont-Chalindrey and Is-sur-Tille.