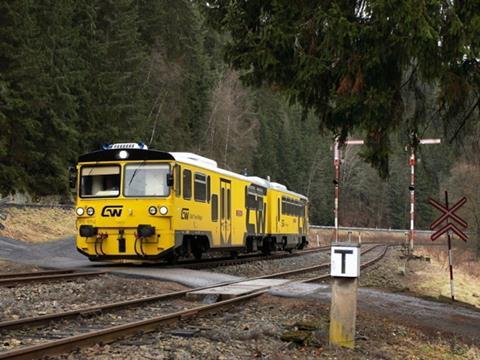 CZECH REPUBLIC: The Jihočeský region has selected the GW Train Regio subsidiary of bus company ČSAD Jihotrans for a 15-year contract to operate regional passenger services on three lines totalling 229 km in the Šumava mountains from December 2016.
Line 194 České Budějovice – Černý Kříž;

Line 197 Číčenice – Nové Údolí;
Line 198 Strakonice – Volary.
The KC2·25bn contract covers 1·3 million train-km/year. Price was the principal criterion for the award, with GWTR's bid of KC88/train-km undercutting offers from Arriva (KC89·9) and national operator ČD (KC100 to 110, reduced from an initial 160). RegioJet and National Express chose not to bid.
The regional government believes it will save KC100m/year compared to the current directly awarded contract with ČD. The national operator has appealed against the decision, claiming procedural deficiencies including inaccurate documentation.