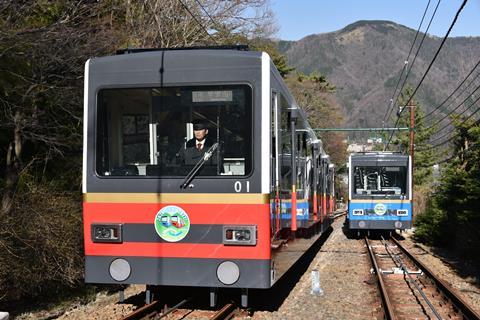 JAPAN: Hakone Tozan Railway launched its fifth generation of rolling stock for its 1·2 km funicular line into revenue service on March 20, having unveiled the two new trains on March 18.
Japan's only mountain railway serves the Fuji Hakone Izu national park, east of Mount Fuji, climbing inland from an interchange with the Tokaido Shinkansen at Odawara through a series of switchbacks to Gora, 541 m above sea level. The connecting funicular, branded as the Hakone Tozan Cable Car, passclimbs further to the hot springs at Sounzan.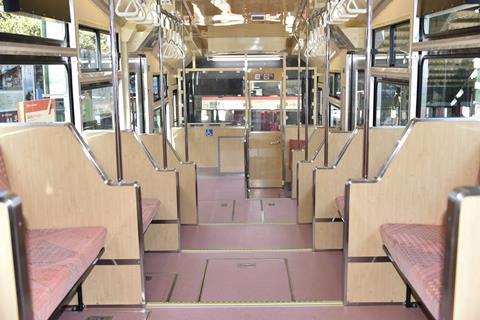 Replacing 25 year old vehicles, the two-car red and blue trainsets for the funicular have been supplied by Keio Juuki Seibi Co; each is able to accommodate up to 250 passengers.
Services on the upper section of the railway between Hakone-Yumoto and Gora have been temporarily suspended as a result of damage to the infrastructure following Typhoon Hagibis. A replacement bus service is currently in operation over this section.